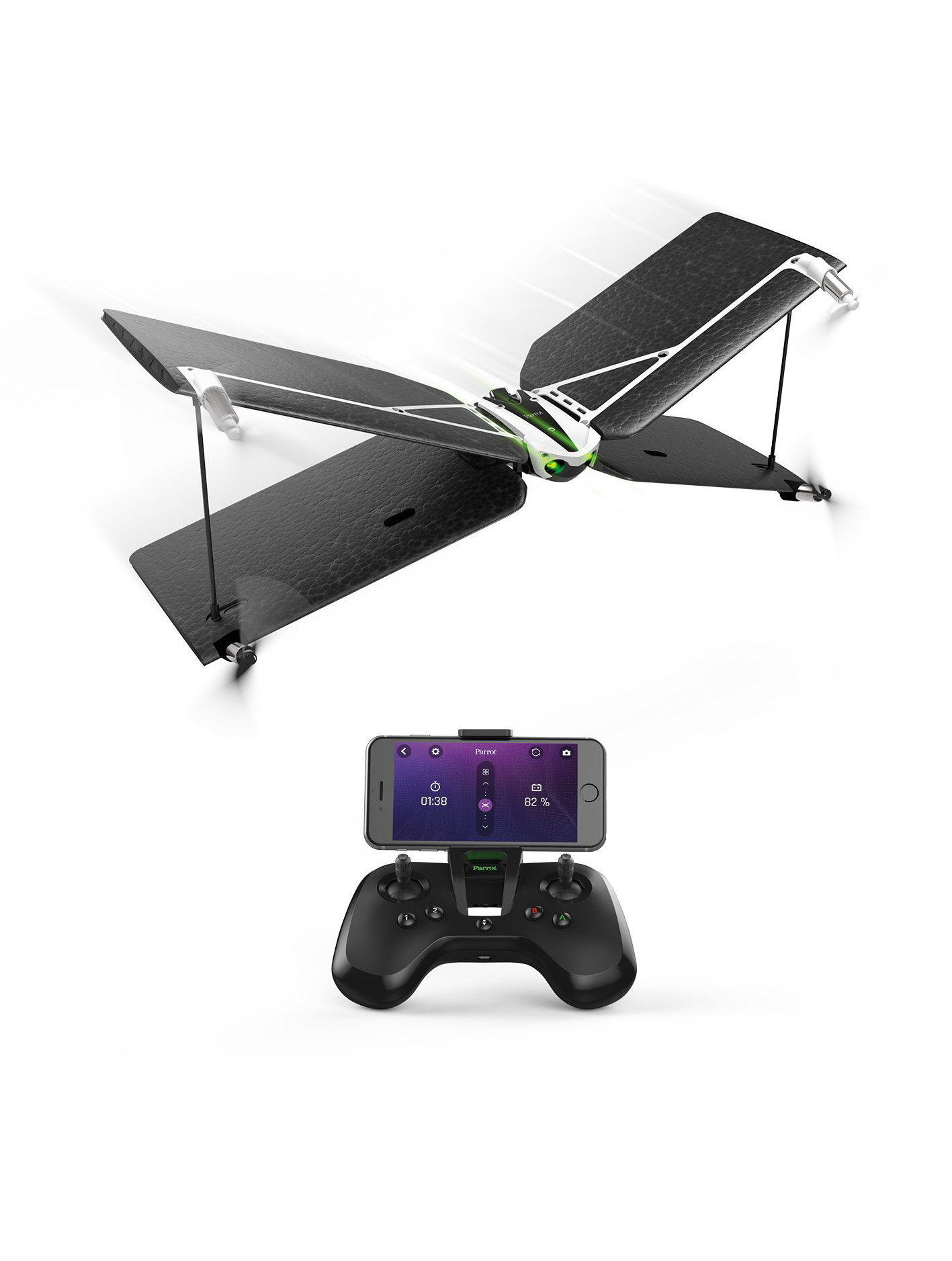 Parrot Swing Drone
Parrot Swing is the only minidrone that lets you fly a supersonic plane with surprising ease. It's also the only plane with autopilot and a vertical take-off and landing mode that make it so easy for kids.
Everything you need for your first flight comes right in the box, and set-up takes minutes after you download the free Parrot app to your smartphone and pop in a battery.
The box includes the new Flypad, a controller that's super helpful for kids who are video-game savvy and used to operating similar controllers. Even so, you can just use the app which works fabulously on its own, and lets you capture fun video from the drone while it's flying.
Transform the sky into an amazing race track!
sale