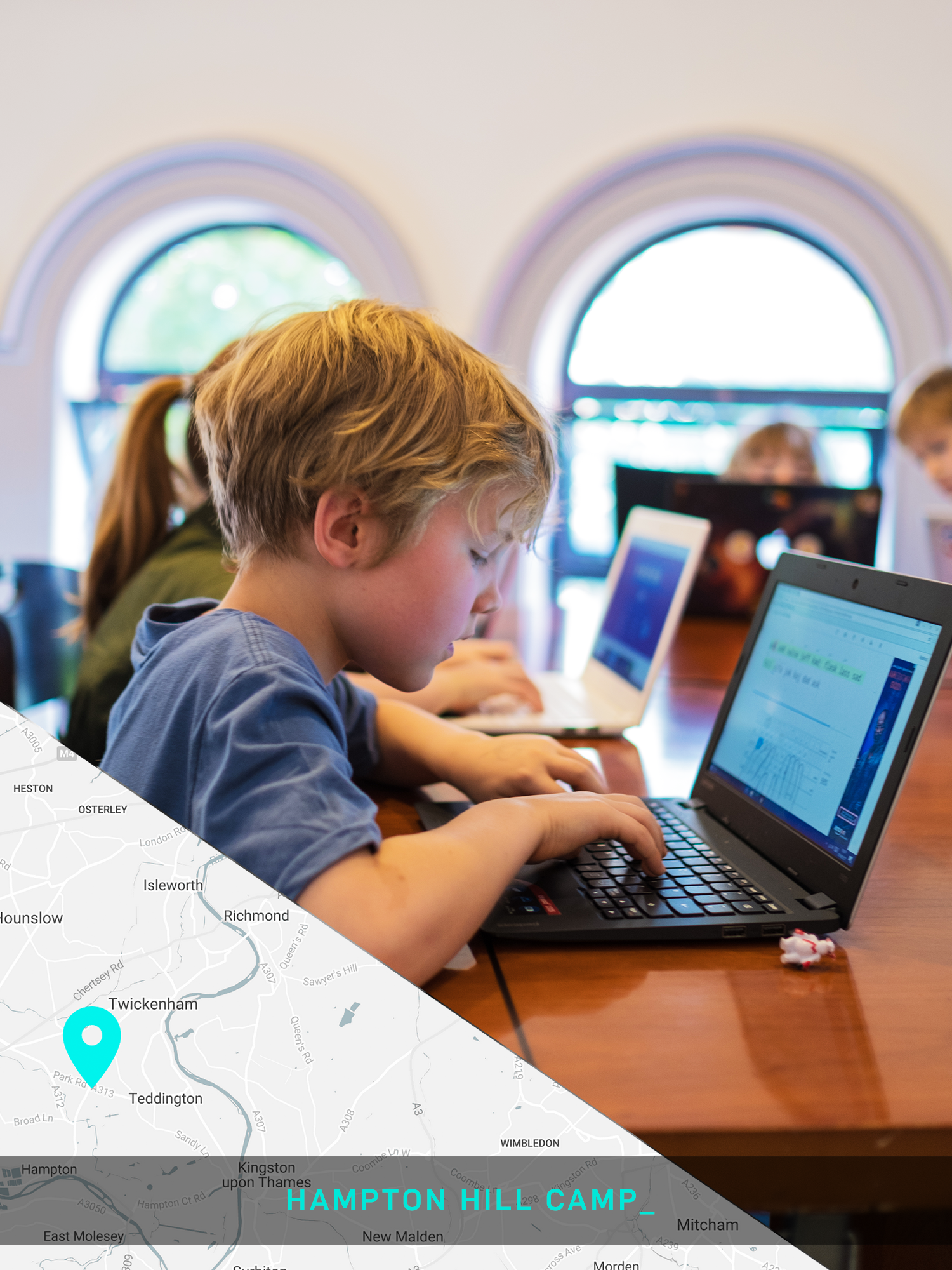 Venue Info
Not available for May
What's on MAY HALF-TERM 2019
Dates
Camp
Creative themes
Activities
28 - 31 May 2019
Magic + Code
At our May Magic camps:

> DRAGON HOLOGRAM - conjure up your colourful magical dragon hologram

> MAGICAL CURIOSITY BOX - code your microbit and keep your secrets safe

> AMAZING ANIMATIONS - create your magical story and make your animation in Scratch or Processing

> MYSTERIOUS MAPS - map the magical world of underground London and find its characters

> DRAGON EGG HUNT - a prize for every student!

> YOUR MAGIC POWER IS CODE!
Children will leave camp with an excitement and love of learning about the technology that surrounds them and the knowledge to know how to figure it out, bit by bit – rather like chess, the logic behind computing stretches and builds children's ability to think and plan, exercising their intellectual muscles.
Each child's curriculum is carefully curated to their age and ability. New students will be introduced to all themes offered and set on a path of learning and fun. Returning students will continue their learning with new content.
We will engage your child in the core concepts of coding, building on any previous knowledge and each child attending for at least three days will receive a certificate of their achievement.
For a well-rounded experience, we also incorporate outside play and other camp activities.

We look forward to seeing you at camp.